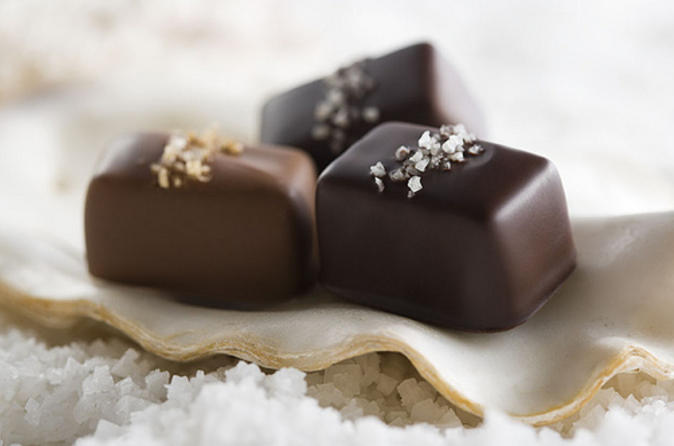 El placer del chocolate: visita a pie por Seattle
Acerca de esta actividad
En esta visita a pie aprenderá cómo se hace el chocolate más exquisito y escuchará consejos útiles de los artesanos chocolateros que podrá seguir en casa. Hay mucho que probar por el camino: trufas, tartas, brownies, caramelos y cookies son algunos de los productos del menú. Asegúrese de que le queda espacio en el estómago para probar el famoso Triple Coconut Cream Pie de Tom Douglas, un postre local a base de crema de coco que satisfará hasta a los más golosos.
Estos son algunos de los deliciosos platos que podrá degustar en la visita a pie dedicada al chocolate por Seattle (sujeto a cambios):
Palomitas dulces gourmet con sabor a chocolate, frutos secos y virutas de cacao
Exquisitas trufas y caramelos de chocolate
Minicupcakes y brownies totalmente recubiertos de chocolate
Tarta de queso con frambuesas y chocolate blanco
Cóctel casero de chocolate
Cookies de trufas de chocolate
Leer más
Mostrar menos
Incluido
Visita a pie
Todas las catas de comida
Tarjeta de descuento de visitante frecuente
Guía de restaurantes de Seattle
No incluido
Propina (opcional)
Traslado de ida y vuelta al hotel
Adicional
Recibirá confirmación en el momento de efectuar la reserva, salvo que reserve 1 día o menos antes del viaje. En ese caso recibirá confirmación lo antes posible, siempre que haya disponibilidad.
NO PODEMOS ofrecer sustituciones para cualquier alergia (como sin gluten o sin lactosa) en esta excursión
Le rogamos que traiga una botella de agua reutilizable para la excursión, ya que irá dos horas caminando y comiendo. Si no puedo conseguir una, habrá agua disponible para su compra en el punto de partida de la excursión. Si eligen esta opción, le rogamos que llegue pronto para que tenga tiempo suficiente para comprar el agua
El recorrido no se cancelará por razones meteorológicas, vístase apropiadamente.
No apto para sillas de ruedas.
No se recomienda llevar niños en carritos, ya que algunas zonas tienen un acceso limitado a carritos
Características
Turismo
90%
Cultural
75%
Deportes
25%
Original
20%
Opiniones
Kenna, was amazing, loved her job and passed that excitement on to us. We learned a lot about chocolate and had some amazing tastings, you definitely need to like chocolate, for this tour and will come away in a chocolate coma
We really enjoyed this tour. It was our 2nd time and it is our favorite in Seattle.
We really enjoyed this tour. It was our 2nd time and it is our favorite in Seattle.
Fun and enjoyable but very informative! A must do!
Kenna gave us a fabulous tour! She was very knowledgeable and engaging! Frans chocolates was our favorite place!
Terrific for chocoholics. Do not eat beforehand. So many different tastings, and large portions. Great guide, very upbeat. Could not finish all the samples and was able to get baggies to bring them home. Went with my hubbie and daughter. My sister and her family went the following week and were equally impressed.
I booked the Chocolate Indulgence Walking Tour for a family get together Easter Weekend. We all love chocolate and enjoy walking, so the combination sounded like fun. We started off at Cupcake Royale, where our tour guide Kenna welcomed us with our first chocolate tasting of a wonderful dark chocolate cupcake. Kenna recommended twisting the bottom off the cupcake and sandwiching the frosting between the two halves. We all greatly enjoyed our cupcake sandwich, and it was the beginning of a very tasty tour. We also sampled chocolate/espresso ice cream at Cupcake Royale before moving next door to The Chocolate Box to learn about the history of chocolate, taste some stone ground chocolate by Taza, and sample some Swiss milk chocolate to compare the flavors and textures. We then headed toward Pike Place Market, stopped at the Dahlia Bakery to indulge in Tom Douglas' Famous Coconut Cream Pie with white chocolate. The Coconut Cream Pie was so rich and creamy, and the fresh coconut and custard filing were over the top. The next stop was the Confectional where we sampled the Sipping Chocolate - highly recommend this luscious drink for anyone needing a chocolate fix. Our guide gave us the option of adding some cayenne pepper to it, which I tried and loved. Spicy chocolate is the best! Then we moved into Pike Place Market to Indi Chocolate where the air is flavored with roasting cocoa beans - you can taste it in the air just standing in the shop. We tasted fresh roasted chocolate nibs and dark chocolate treats and tested the cocoa butter products. I purchased some soap and lotion - the mint cocoa butter lotion is wonderful! We ended the tour at Fran's Chocolates where we indulged in dark chocolate squares and the smoked salt chocolate covered caramels - so yummy! I highly recommend this tour for anyone looking for a fun, tasty, energetic and indulgent time in Seattle. Our tour guide Kenna was very knowledgeable, humorous, and accommodating to everyone's physical capabilities. Try it, and you will be richly rewarded with tasty, luscious, delicious chocolate!